Web Development
in mississauga
Web Development & design agency in mississauga
take your business next level with us.
Web Design Mate is envisioned to provide companies around the world with the latest and greatest web development solutions. We understand the value of your investment, which is why our professional web development team is ready to provide you with many reliable services. Our stylish website designs are aesthetically pleasing and take your business to unprecedented heights. Stand above the crowd and rise above the noise.
Here at Web Design Mate, we offer the best web development and web designing services in Toronto, Mississauga, Brampton, Vaughan, and other GTAs for all types of companies and tailor them to suit your unique business. From simple websites that give basic information about your business to more advanced websites like Blogs, an e-commerce site that accepts payments directly from the customers for you. No business is small and big for us, our web development professionals treat every business with due respect, we are talking about your brand here!
Whether you are anywhere in Canada as the best website agency in Toronto, we got you covered. No matter where you are, you can write to us, make a video call, or write us an email we are just a few clicks away from you. Web Design Mate is always ready to contact you, no matter where you live or do business. Overall, we are driven by our commitment to serving our customers in the best possible way. We want your business to move forward, and for that, we will provide you with exceptional web development service in Mississauga.
What makes us Different from other Development agencies?
Your site brings people closer to your business, and we'll assist you in building their experience. We are a specialized website development company in Mississauga. We have created thousands of websites using various tools, from a simple CMS for simple websites to specialized applications and web portals. We will create a high-quality website that is easy to manage and use, and we will train and support you so that you can make the most of it.
We love to discover and solve issues of every client. This is the initial state of starting the working process. We listen to clients first and understand their needs regarding the business.
We at Web Design Mate offering a highly flexible platform for you to get innovative websites designs, content, SEO, and other amazing services to boost your business on Google.
Easy CRM Tools
We use CRM tools to help build and manage relationships with our customers by providing updated information on day to day tasks. The tools are simple and easy to use.


WordPress
It is a very popular platform for a good reason: it is functional, user-friendly and has many exciting and mostly free plugins. Our developers have created many websites using WordPress and will make your site the way you want it.
Magento
We will help to boom you sell. Our web developers are professionals in Magento, the world's #1 e-commerce platform. We develop advanced features and plugins that do our best to become a leader in the online marketplace.
Custom Websites
Our developers are expert to build any custom based design with great back end and front end management. No worries! We will develop a custom PHP web app develop within your budget and time requirements.
Secure
Internet security is paramount in our web development service, and we understand it is a priority and need of your business. The sites we created doesn't compromise the security of your personal data.


Open source
We trust only great open source platforms, which is why we use WordPress, Drupal and Joomla for the sites we develop. This means your site will be reliable and relevant to your business in the future.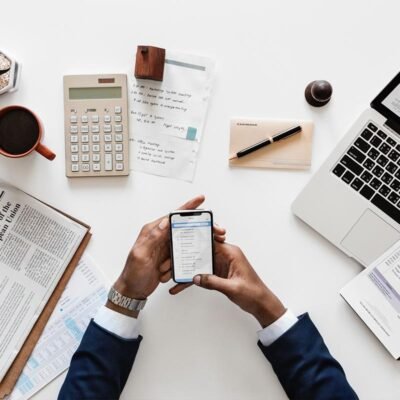 We are committed to building digital experiences that inspire and excite
We pride ourselves on delivering high-quality products that really matter. We have worked on many exciting projects for companies in Canada and around the world, each as unique as the next. In each project, we always focus on the individual needs of our clients and strive to achieve what we are proud of. Let us show you how Web Design Mate really works!
What is the difference between Static and Dynamic Websites?
Static websites usually contain a specific layout and fixed number of pages. When a page is launched in a browser, the content is literally static and does not change in response to user input. A static website is usually made with CSS and HTML in simple text editors. If you need a website less than three pages in size, choosing a static website is the right choice. It doesn't take as much time and effort to build as it does with dynamic websites. If the pages of your site need to look unique, the HTML code can quickly be duplicated on each of these pages with the necessary changes. If you want to make, a static website, trust us! The best website development agency in Mississauga!
Static websites use one-sided coding HTML and CSS, while dynamic websites consist of both client and server-side coding languages ​such as PHP, JavaScript, or ASP. When a user land on a dynamic website, that site can be modified by code that runs in the browser and/or on the server. The output is the same for both types of sites, an HTML page rendered in a web browser. These websites use a combination of server-side and client-side scripting to create dynamic content. Client-side commands are used to code that is executed by the browser, mostly JavaScript. Server-side scripting, meanwhile, refers to code that is executed by the server. For more Information about dynamic and static sites, ping us!
Web Design Mate is my favorite web design and SEO company. They are honest and dependable.
I would like to say that the work has been great and the extra service that wsf offer is second to none and i will continue working with them
Great SEO programmer! I would highly recommend and hope to work with again! Thank you
I really enjoy my first month with Web Design Mate. I just hired them for a 2nd month. So far, excellent communication, very friendly and timely chats.
Great work and very responsive, has gone above and beyond on this SEO project.
Excellent work and a true professional.
I really enjoy my first month with WebSEO. I just hired them for a 2nd month. So far, excellent communication, very friendly and timely chats.
i would like to say that the work has been great and the extra service that was offer is second to none and i will continue working with them.
Perfect work and nice experience with him, i m satisfied from you because of honest and power work , recommended